The SPAC boom just became a little bigger.
Gores Holdings IV, a special-purpose acquisition company that raised $425 million at the start of the year, has agreed to combine with United Wholesale Mortgage in a reverse merger that will value the mortgage origination provider at roughly $16.1 billion, marking the largest SPAC merger on record, the company said. The deal is the latest record-breaking development in an extraordinary year for SPACs, reinforcing the standing of The Gores Group founder Alec Gores as a blank-check baron.
So far in 2020, SPACs have raised some $36.4 billion across 104 public offerings in the US, according to PitchBook data. Both those figures blow past previous highs established last year. In fact, blank-check IPOs have already raised more than twice as much capital in 2020 as in 2018 and 2019 combined:
SPAC registrations in the US since 2015
In the past few months alone, the crush of SPACs has involved vehicles from newcomers such as former White House economic adviser Gary Cohn, hedge fund magnate Bill Ackman and Oakland Athletics executive Billy Beane. Ackman raised $4 billion for his Pershing Square Tontine Holdings, the largest SPAC offering ever.
Experienced SPAC investors are also launching new blank-check companies to capitalize on the unprecedented investor interest. Last week, Social Capital's Chamath Palihapitiya and Hedosophia's Ian Osborne registered plans to raise some $2 billion between three new SPACs, pushing their total SPAC count to six.
Few investors have the SPAC track record to equal Gores, the leader of the eponymous Los Angeles-area private equity firm behind the United Wholesale Mortgage deal. The firm used its first SPAC to conduct a reverse merger with Hostess Brands in 2016, and earlier this year, another Gores-backed SPAC agreed to merge with autonomous driving startup Luminar Technologies in a $3.4 billion deal. Last month, meanwhile, Gores raised $475 million for its fifth flagship SPAC.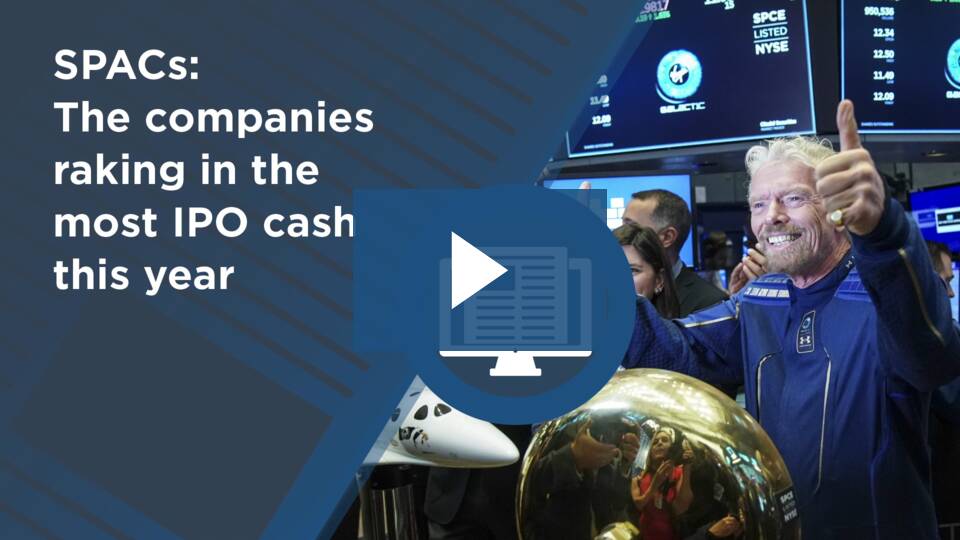 As part of the agreement with United Wholesale Mortgage, Gores and other institutional investors will invest an additional $500 million via a private placement, with United Wholesale owners retaining a 94% stake in the combined company. Gores himself owns 20% of Gores Holdings IV; he'll hold a 0.6% stake in United Wholesale, according to The Wall Street Journal. Current United Wholesale president and CEO Mat Ishbia will continue to lead the combined business, which will trade on the Nasdaq under the symbol UWMC upon the deal's completion.
Merging with a SPAC allows companies to cut out underwriters and eliminate some of the pricing uncertainty that comes with a traditional IPO. Blank-check companies long had a somewhat checkered reputation on Wall Street, but in 2020, they've ascended to the mainstream.
Gores Group is far from the only private equity firm getting into the game. Apollo Global Management, TPG Capital, True Wind Capital, Dragoneer Investment and RedBird Capital Partners are some of the industry's other notable names either launching or planning SPAC offerings in 2020.
Source: Pitchbook – Alec Gores strikes again with biggest SPAC merger to date