Arriving late to the party oftentimes has benefits.
Just ask Jim Murren.
playstudios CEO Andrew Pascal was well into the process last fall of taking the Las Vegas-based social gaming provider public through a merger with a special purpose acquisition company (SPAC). PlayStudios' financial advisors, J.P. Morgan and LionTree Advisors, had identified several candidates. SPACs, which are also known as blank-check companies, are publicly traded shell vehicles used to take another company public.
Murren, the former CEO of MGM Resorts International, considered PlayStudios a potential candidate for Acies Acquisition Corp., a SPAC he created with two former Morgan Stanley executives.
Social gaming is one of three gaming industry niche sectors, along with live entertainment and online gaming/sports betting, where he believes there is exceptional growth potential.
"We got ourselves inserted into a very competitive process," Murren said. "[Social gaming] is so much larger than the casino gaming market. It's a global market with far less friction in terms of the ability to acquire customers."
Murren and his team may have landed late, but his personal and professional relationship with Pascal and his first-hand knowledge of PlayStudios changed the course. The company has long held the exclusive social gaming and mobile platform rights to casino properties operated by MGM Resorts.
"We had a great collection of interested parties and we were very far down in the process when Jim expressed interest, "Pascal said. "They had a lot of work to do to catch up and be considered. But we felt they were the right partner and the best outcome."
Murren, 59, and Pascal, 54, share a similar vision: growing PlayStudios into a larger presence in the social gaming sector. By becoming a public company, PlayStudios will have the funds to acquire other game developers or license new products that would be added to the company's expanding game library.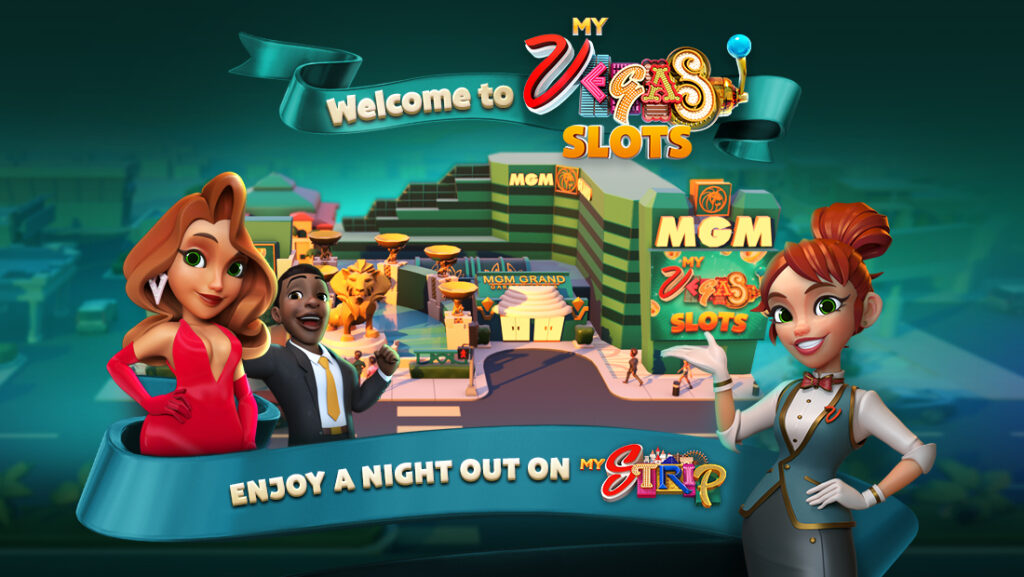 It's a similar approach followed by Nevada's slot machine industry, which Pascal noted was a "fair observation."
He founded Silicon Games in the late 1990s and developed slot machines that made their way onto casino floors in Nevada and other states. He sold the company to IGT in 2001.
"We see a lot of opportunities to partner up with really great game makers that have great products that might be under-resourced," Pascal said of potential mergers and acquisitions activity. "Even existing companies that are chasing scale and are looking to really invigorate their products, we are looking to bring our whole model there and partner up with them."
Prior to creating PlayStudios in 2011, Pascal served as president of Wynn Resorts' two Las Vegas properties, Wynn Las Vegas and Encore. His aunt is Elaine Wynn, the largest stockholder in Wynn Resorts.
The company has moved to the social gaming forefront, offering the platform's more than 4.2 million users "real world rewards" that are earned for points and game play.
"We have a proven model, platform and tool and now we're ready to scale it," Pascal said.
According to PlayStudios' investor presentation, customers spend an average of 56 minutes a day playing games on the platform, often paying nominal fees for virtual tokens or other game enhancements. In addition to casino games through the myVegas platform, PlayStudios offers a large library of casual video games in the brain and puzzle, adventure, arcade, simulator and role-playing categories.
The rewards are provided by more than 80 partners and 275 entertainment, retail, travel, leisure and gaming brands. To date, PlayStudios users have collected in-app loyalty points to purchase more than 10 million rewards with a retail value of nearly $500 million.
In addition to its Las Vegas headquarters in Summerlin, PlayStudios has offices and design studios in Burlingame, California; Austin, Texas; Hong Kong; and Tel Aviv, Israel.
"Everyone seems to have the same playbook strategy; raise money to pursue strategic (mergers and acquisitions), and do so even after going public," Krejcik said. "I think executing on (mergers and acquisitions) is going to be very difficult, not just for PlayStudios, but everyone in the industry."
The deal
Growing and expanding PlayStudios was at the center of the Feb. 1 announcement that several institutional investors – including MGM Resorts – are providing private investment of $250 million. Acies is contributing 89.1 million shares of the SPAC's stock and up to $150 million in cash.
PlayStudios will emerge as a publicly traded company on the nasdaq by the end of the second quarter.
The transaction valued PlayStudios at $1.1 billion based on two-and-a-half-times the company's projected 2022 revenue of $435 million. The company said its expected revenues in 2020 will exceed $270 million.
PlayStudios shareholders will own 64 percent of the company and the institutional investors will own a combined 18 percent. Murren and the Acies sponsors will own 3 percent, and 15 percent of the company will be available on the open market.
Murren said he will become an "active shareholder" in PlayStudios, providing Pascal and his team "everything I can to ensure success."
Murren, who led MGM Resorts casino expansion on the Strip and throughout the U.S. during his tenure as CEO that began in 2008, credited company founder Kirk Kerkorian with one of the reasons he was drawn to PlayStudios and Pascal.
"Mr. Kerkorian taught me to bet on people and I made a big bet on Andrew and his management team," Murren said. "I love the space and it was exciting that Andrew was willing to engage and put us in the mix."
He and Pascal have been acquainted personally and professionally for more than two decades. Both men are involved in helping Nevada deal with the ongoing COVID-19 pandemic. Murren heads the state's COVID-19 Response, Relief and Recovery Task Force that secured personal protective equipment, medical supplies and testing kits for the state.
Pascal and members of his PlayStudios team collaborated in the development of COVID Trace, a digital contact tracing app designed to slow the spread of coronavirus. COVID Trace is positioned to become the most effective exposure notification solution in the U.S. and a model for other states working to control the spread of the virus.
SPACs and the gaming industry
Sports betting operator draftkings went public in April through a merger with Diamond Eagle Acquisition Corp. in one of the gaming industry's more high-profile SPAC deals. The company's stock price soared 10 percent above the initial projections in its first day of trading.
Since then, Golden Nugget online gaming, Rush Street Interactive and genius sports signed on to SPAC deals. Previously, slot machine developer Inspired Gaming and Illinois video gaming terminal provider Acel Entertainment went public through SPACs.
"I'd expect an increasing number of companies, including those with exposure to the U.S. online gambling opportunity, to seriously examine taking the SPAC route to public markets," said Chris Grove, an analyst for Eilers and Krejcik Gaming.
The same day the PlayStudios deal was announced, Houston billionaire Tilman Fertitta announced a $6.6 billion SPAC transaction with Fast Acquisition Corp., to put his Landry's restaurant chain and five Golden Nugget casinos – including the Golden Nuggets in downtown and Laughlin – into the public market.
Competition in the social gaming space
The worldwide social gaming space is crowded with traditional gambling companies and non-casino providers such as Zynga. DoubleU Games, which was sold by IGT, offers free non-monetary versions of real money gambling through DoubleDown Casino.
Australia-based Aristocrat and its Las Vegas-based subsidiary Aristocrat Technologies operate a social games division through the wholly owned Big Fish Games.
In 2019, slot machine developer Scientific Games spun off its social games division into SciPlay, a separate public company traded on the Nasdaq. The Las Vegas-based gaming equipment provider maintained a 17 percent ownership stake in the new company.
Israel-based Playtika, a developer of mobile games including social casino titles such as Slotomania and WSOP, was acquired by Caesars Entertainment in 2011. It operated as an independent division under Caesars Interactive until it was sold for $4.4 billion in 2016 to a group of Chinese investors, that included a private equity firm founded by Alibaba Group founder Jack Ma.
In January, the owners took Playtika public on the Nasdaq in an $11 billion deal.
Upping its presence
During the COVID-19 pandemic when stay at home orders were issued, PlayStudios launched an advertising campaign in Las Vegas and Denver dubbed In Is The New Out, which followed a young couple practicing social distancing at home and includes them playing the myVegas slot games for entertainment.
Pascal said at the time the MGM partnership allowed the company's customers to play slot and table games in a virtual Las Vegas setting. With casinos closed, the games on myVegas, including myVegas Blackjack, offered MGM Resorts a way to maintain its presence with customers.
PlayStudios struck a partnership with Konami Gaming for KonamiSlots. In 2016, PlayStudios acquired Tel Aviv-based game studio Scene53 and launched its Pop! Slots mobile app.
Source: The Nevada Independent – Las Vegas-based PlayStudios deal with Murren-led company follows slot machine industry growth pattern